The parent organization of First Exposures, SF Camerawork, has a new exhibit opening to celebrate it's 35th anniversary. The exhibit is called
"An Autobiography of the San Francisco Bay Area,"
the first part being "San Francisco Plays Itself":
This landmark anniversary exhibition explores the work of artists that have contributed to the cultural landscape of the San Francisco Bay Area through practices that are in dialogue with the events and the people of the region. Exhibited together, the cumulative effect of these works function in an autobiographical capacity that is inclusive and representative of a dynamic, multi-faceted and multi-cultural region.

Artists include: John Chiara, Catherine Wagner, Mark Citret, Richard Gilles, Michael Rauner, Alex Fradkin, Shi Guorui, Abelardo Morell, Larry Sultan, Catherine Opie, Keba Konte, Judy Dater, Michael Jang, Katy Grannan, Annie Leibovitz, Kota Ezawa, Sergio De La Torre, Richard Misrach, Mary Ellen Mark, Tseng Kwong Chi, Zig Jackson, Ken Light, John Harding, Jim Goldberg, among others.

Larry Sultan, "Denise Hale"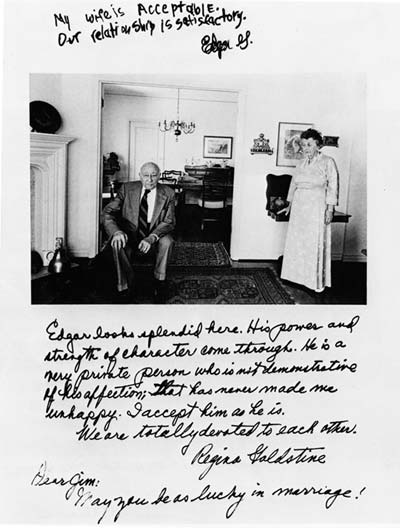 Jim Goldberg, Rick and Poor series (via matthewlangley.com
The VIP and members' opening was last night, public opening tonight, and the exhibit is up through October 31. This is a great one to check out; the variety of work keeps you engaged, and the personality of the Bay Area really shines with these selections.
SF Camerawork
657 Mission Street, 2nd Floor
San Francisco, CA 94105